At Langham, this principle guides all of our product development and service, and we're proud that our small aids for daily living can make a big difference in someone's life.
Our team at Langham are here to help with any queries you might have, whether it is regarding your order, if you require any product information or you'd simply like some advice on how to use our products.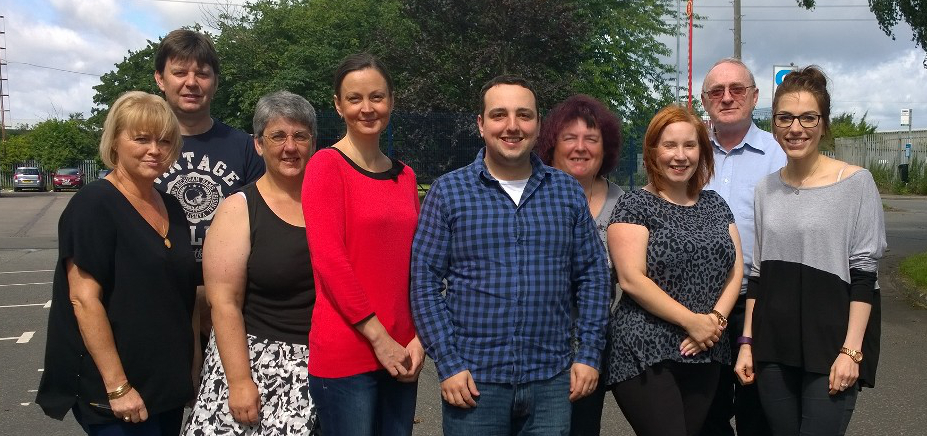 Gordon Ellis and Langham Sales and Marketing Team.
Pictured left to right: Gabby Rautenbach, Chris Davies, Alison Hill, Carina Metcalfe, David Silverwood, Penny Brown, Marty Brookes, Robert Griffiths and Danielle Wood.
Your main contacts at Langham are; Marty Brookes and David Silverwood who are on the road, providing training for OT's and Professionals around the UK. Alison Hill, Penny Brown and Gabby Rautenbach who are ready to help with all of your queries and orders.
They are based at our office in Castle Donington and are available to speak to during our office hours; Mon – Thurs 8:30am - 5:00pm and Friday 8:45am – 3:00pm.